Posts: 6312
Joined: Tue May 09, 2006 0:00
Location: Netherlands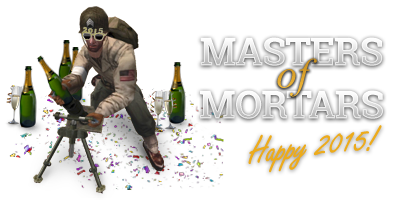 Happy new year boys and gals!
To kick-off 2015 in good fashion,
Egg
outfitted every mortar with some of his own champagne bottles.
2 teams - mortars only - battle it out till everyone is drunk or dead.
Location:
PS1 - 178.63.72.111:27960
Time: When egglaf is sober enough


"When the pin is pulled, Mr. Grenade is not our friend."

---
Return to News & Announcements
Who is online
Users browsing this forum: No registered users and 1 guest